SMCC's Alex Morgan has been chosen as Friday Night Victor's Offensive Player of the Year. The 6'1″ 185lb Senior ran for 1,800 yards on 146 carries for an average yards per carry of 12.3. Alex crossed the goal line for 17 TD's.
In Morgan's three years on varsity, SMCC was 28-9 including 3 district titles, 1 Regional Title and the Division 6 State Championship.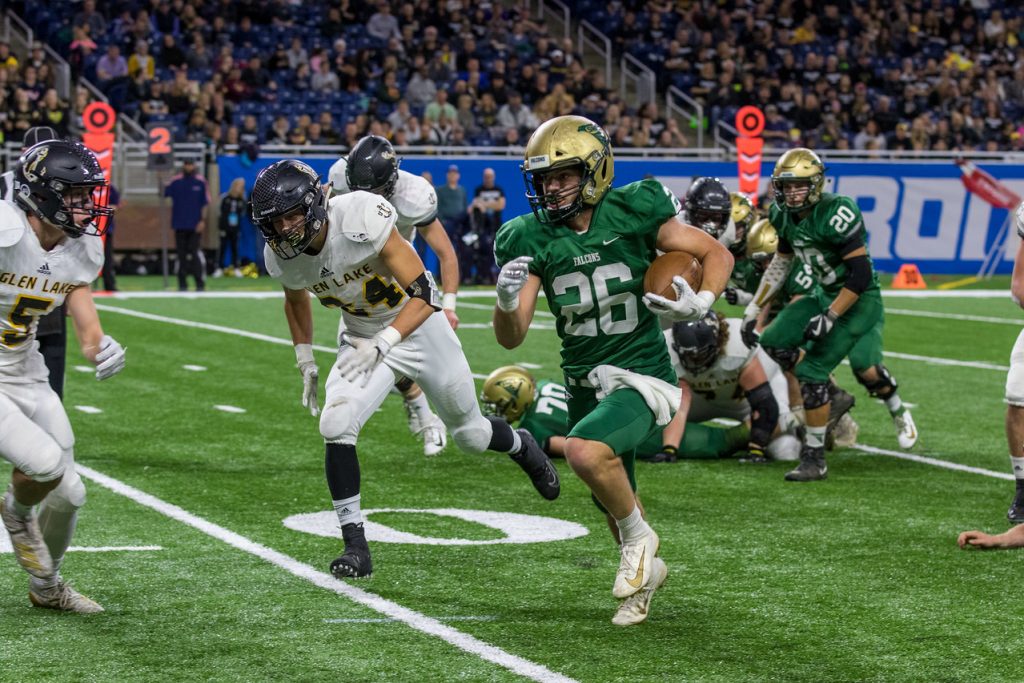 Morgan was the model of consistency week in and week out for the Falcons. A perfect combination of speed and elusiveness allowed him to average an eye popping 12.3 yards per carry over 13 games. His unique ability to make shallow cuts in traffic, often turned 1 yard gains into back breaking chunk plays all year long.
Opposing Coach's Comment:"Over and over we thought we had him bottled up, only to find him break out of a pile on his way to a 70 yard run. Great vision and instinctive running made him a threat every time he touched it."